Many clients regularly ask us what they can expect when undergoing Ketamine Therapy at our Bonita Springs wellness clinic. We are here to assist you on your healing journey, so please enjoy the graphic below that highlights what it's like to become one of our Ketamine Therapy Clients.
Not all Ketamine Clinics are alike or experts in the space. Ketamine breaks down the blocks in our minds that we are actively holding up and can cause a euphoric, psychedelic experience. Not all practitioners are trained in integrating these types of altered states of consciousness—but at MY Self Wellness, in Bonita Springs, we can assure you that our staff has been trained to help you navigate and make sense of these types of experiences. By releasing and integrating these blocks, we are able to find the core of what is holding you back in life. Other practitioners often rely on Ketamine alone (because the medicine does work on its own), and they administer it in low dose IV treatments. Although this method is acceptable, we believe that larger doses via intramuscular injection can yield more profound and lasting results, and we feel the true "magic" happens when you are in a desiccated state, are actively implementing new habits, and pair the medicine with talk therapy/integration therapy. We not only provide our clients with Ketamine education, a treatment plan, and psychiatric consultations, but we also teach meditation and breathwork; as well as, offer private integration and group integration sessions. Because of our approach to healing the mind, body, and soul, MY Self Wellness offers a variety of products and services to support you on your health and wellness journey.
Your journey is unique, just like you, so we take a hand-holding approach and custom-tailor our protocol to meet you and your individual needs. Everyone's Ketamine experience will be different and no two are alike. We know that comfort is important to the experience, so our rooms are designed for just that. Our spa-inspired integration rooms are dimly lit and sleep masks are provided. Some clients prefer sensory deprivation, while others enjoy music to accompany the experience. We offer a variety of soothing, relaxing, and curated playlists to help guide your journey via headphones or a speaker to accommodate your preference. We proudly serve the Southwest Florida Community including cities such as Naples, Bonita Springs, Estero, Fort Myers, San Carlos, Cape Coral, Sanibel, and Marco Island!
Are you ready to live a happy, joy-filled life again? Book your FREE consultation now and start feeling better today.  
Enjoy these helpful blog posts
about what to expect with our Ketamine Therapy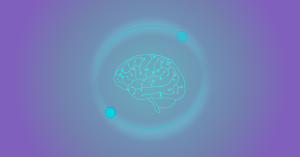 Ketamine Therapy is helping millions of people suffering from depression, anxiety, PTSD, chronic pain disorders, and more. The biochemical and physiological changes that occur in our brain after Ketamine Therapy are one of the reasons that it's helping people, but
Read More »
In this article, Cannabis Radio Host, Daron Babin, reviews his experience undergoing Ketamine Therapy at MY Self Wellness in Bonita Springs, FL.   Daron's Healing Journey When asked how he would explain his Ketamine Therapy sessions, Daron shared the following singular,
Read More »
Ketamine: An Old Drug for A New Treatment Millions of people globally suffer from physical disorders and mental health illnesses which can result in the inability to function. The emotional and physical strain of these conditions can not only seem
Read More »